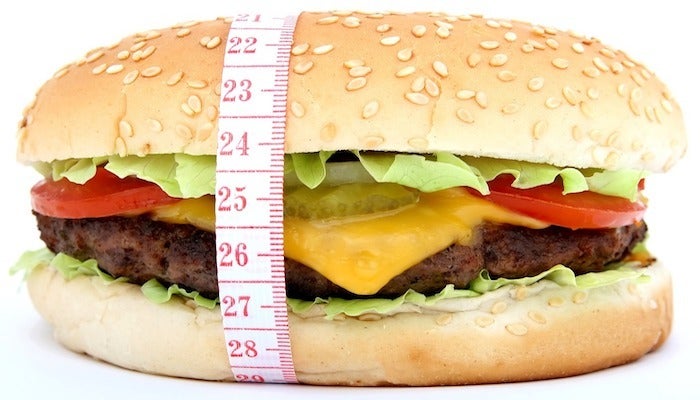 If you have been around the diet block more than once, you have likely counted calories a day or two in your life. You know one of the requirements of losing weight is taking in fewer calories than you burn off over the course of the day.
Therefore tracking calories seems to be the smart thing to do. But for some people, tracking calories is more headache than it is worth. They become overwhelmed by figuring out how many calories are in every food they eat and they never venture into trying new recipes as they feel it is more hassle than it is worth.
So, in these situations, tracking portions proves to be more natural and is often more enjoyable as well.
Here is how to go about tracking portions instead…
1. Know You Are Counting On Averages. First, remember when you are monitoring portion sizes, you are counting on the rule of averages. For instance, if you eat one portion of codfish versus one piece of salmon, both are going to have different total calorie intakes. Because salmon is a fattier fish and therefore contains more calories per ounce, you will take in more calories with salmon.
But, in the end, as long as you eat a varied diet, it will all round out to about the same. So you are banking on the average coming in at right about what you need.
2. Listen To Your Body. Second, make sure you are listening to your body. You want to let your hunger guide you to some degree. Do count those portions, but do not be afraid to use a slightly smaller amount if you are not feeling starving. Perhaps you ate a few more calories last serving and this is now coming into play. By letting hunger dictate your portion sizes to some degree, you will help to prevent eating more than you should.
Likewise, if you are feeling hungrier, let yourself have that extra bit as well. If you are listening to your hunger, once again, this will all balance out.
3. Weigh For The First Two Weeks. Finally, to make using portion sizes easier, you might want to weigh your food for the first few weeks. Really dial in and see if those portion sizes are in fact what you think they are.
Once you do this, you should be better at eyeballing your best serving sizes and will be less likely to slip up and make a mistake somewhere along the way.
Keep these tips in mind as you go about using portion sizes to gauge how much to eat to help you lose weight. If you do not want to count calories, don't. There are other ways.
Although managing your disease can be very challenging, Type 2 diabetes is not a condition you must just live with. You can make simple changes to your daily routine and lower both your weight and your blood sugar levels. Hang in there, the longer you do it, the easier it gets.